here are some of the photos that we got from the call for the Neverwear photos---
this is Dan our stellar WebGoblin, proudly flying his Scary Trousers tee (we can't function without him):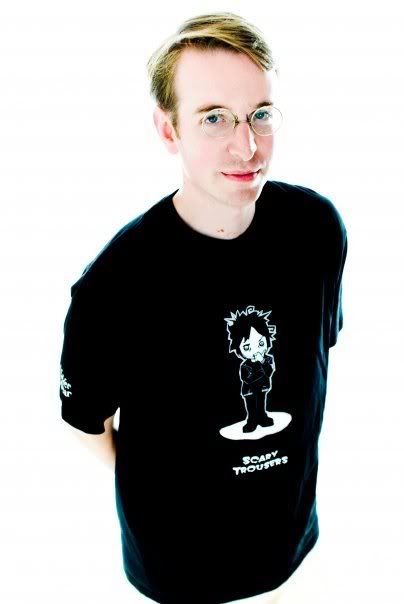 Mei, thank you for being the very first customer to send in a photo!
This is miss Sarah, a delicate flower that can act & paint...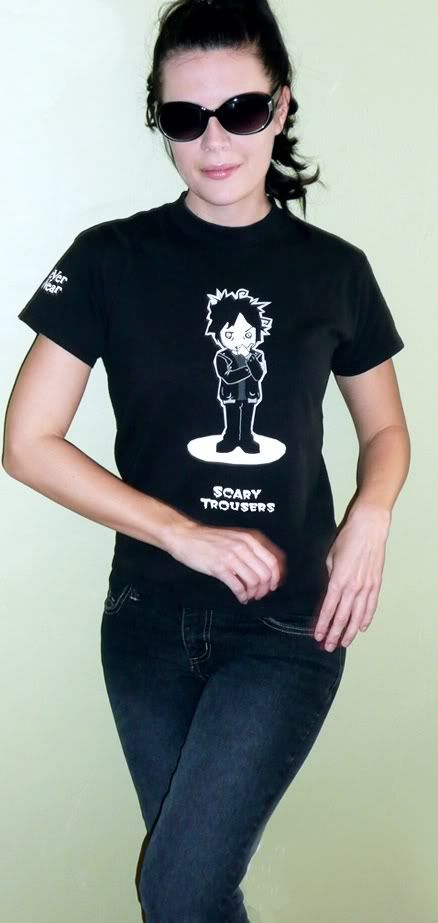 here is superhero Sara from the Pacific Northwest:
here is the boss wearing the "I Believe" speech from American Gods....so tousled & adorable...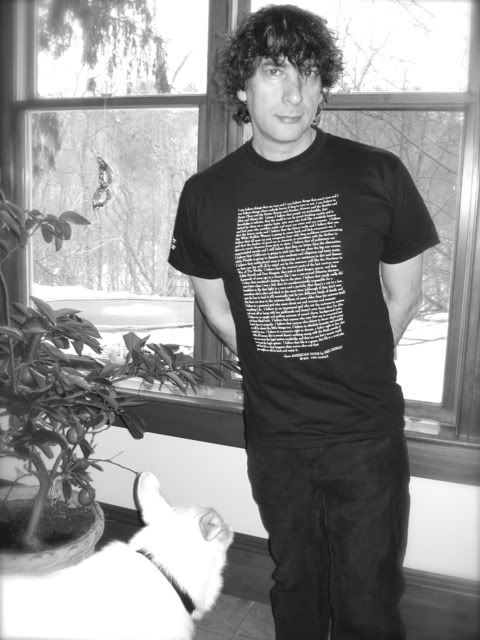 this is my friend Ali, she & I cater together when we are not out fighting crime...
Drew on the balcony at Comicon 2007 in San Diego....he is so cute!
this is me in my car, trying to take a self-portrait...