for anyone who has ever met a cat.
the unsung hero of Neil Gaiman's CORALINE
gives it to us straight.
This shirt will get you through several of your nine lives.
On the front, "Cats don't need names..." and on the back, " We know who we are" -Neil Gaiman

designed by kitty-lover Olga Nunes,
these shirts are 25 bucks

here's the back since I am a computer dum-dum & can't move it from under that: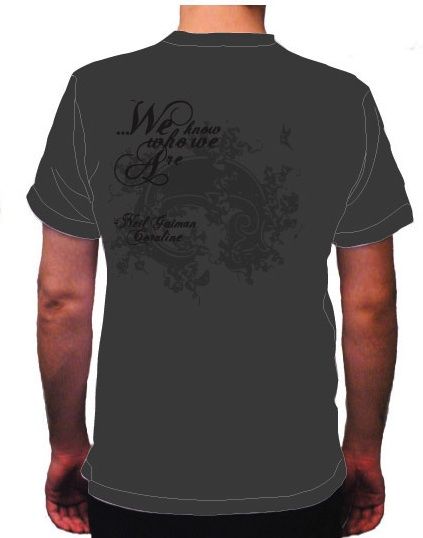 we only ordered a small amount of the charcoal grey. this shirt will be discontinued, and become, like the white version,a relic of a simpler time, a beautiful fading dream...
BUY THEM HERE. In these sizes girly: S/M/L/XL and unisex tee sizes: S/M/L/XL/XXL any order gets a free 4" x 6" full color Coraline cat sticker designed by Christopher Salmon--
AND a five-dollar Neil bill with a code for five bucks off your next order: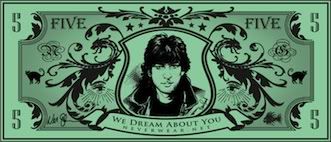 any order over this weekend will get a Neilhimself five dollar bill sticker with a code for slicing a fiver off anything next order. Believe me, loads of good things coming this way soon.