Thanks to everyone for the love on the David Mack silkscreen of Neil's poem
I WILL WRITE IN WORDS OF FIRE.
Happy to be able to send a solid check to the @CBLDF.
In between printing out labels and preparing for when they arrive,
I just bundled off a big heavy box to The Fabulous Lorraine (@Fablor) full of all manner of reader-sent gifts and books to our Neil.
Here are some of the things old & new that have arrived in the magical #339 mailbox here in LA:
a gorgeous graphic novel from Nick Hayes, taking on Coleridge's Mariner poem.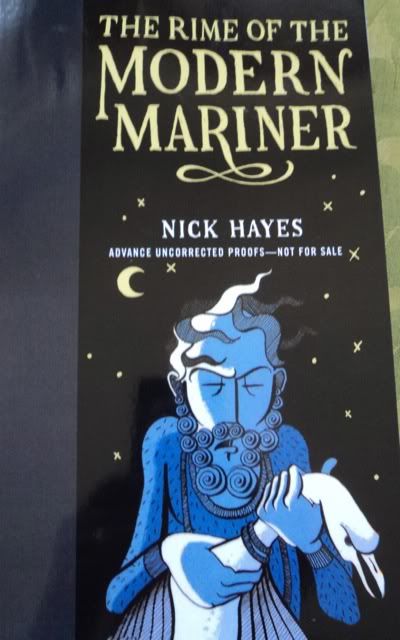 a look inside: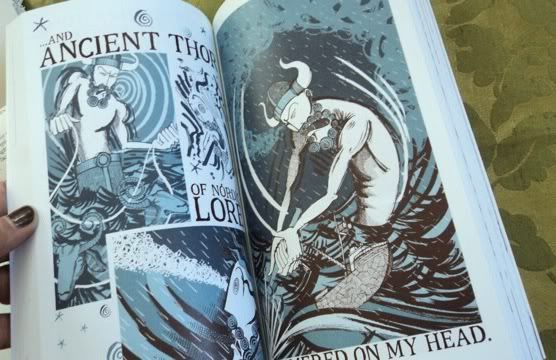 i love the handwritten letters from the younger readers.
Imogen from London sends a "goth duck".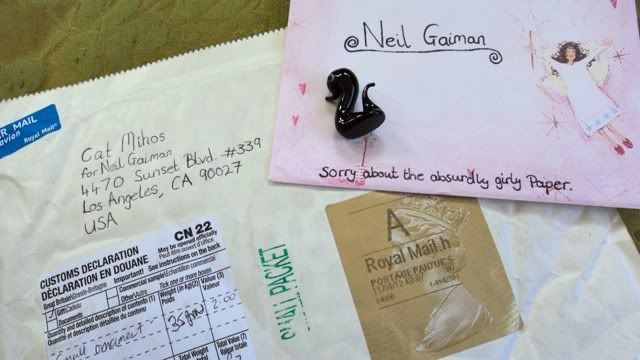 here are two books, gifts for Neil, both look fascinating.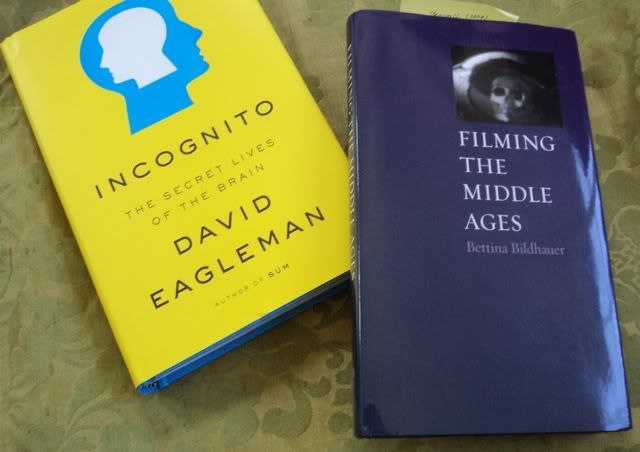 this came in awhile ago but looking through my past Neil mailboxes, i realized I never put the photo up.
@Budjette
Tan, a wonderful artist, has been very generous w/Neil.
(Boss, this is in the box that shipped to Quiche)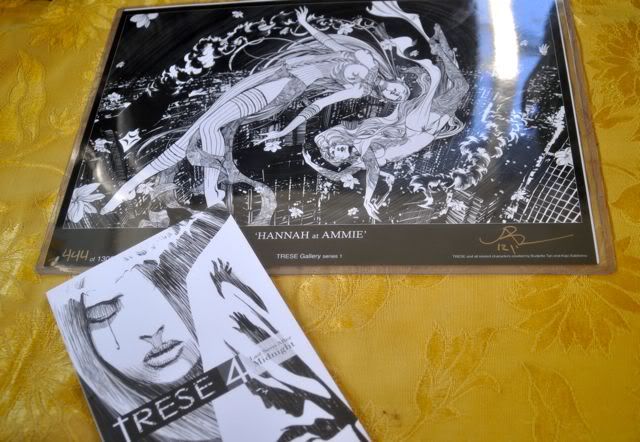 Another book, with a letter from an inspired author, "May your inkwell never run dry..."
to follow Joshua on twitter @JLAJones--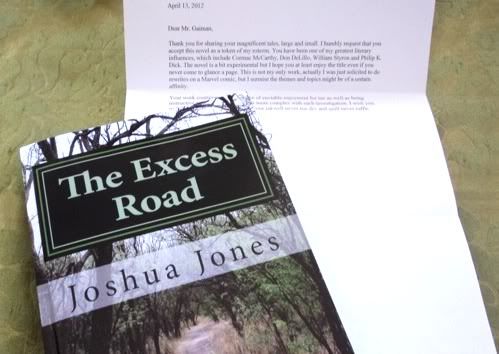 and this beauty came in for
me
, just in time for Record Store Day: David J's new vinyl. Bauhaus is a once and current favorite and when
David J
announced his Kickstarter for his new record, i was all over it. His birthday is in 2 days, HBD DJ!
Mari, over at Gillian Anderson's charity to support the fight against the genetic disorder, Neurofibromatosis, got us started on charity doodles several years ago. It's so important for us humans to get artwork out into the universe. You just feel better! Neil's sketches are hugely popular and this year, I didn't even pester, he did two of them on his own. #proudpepper
to see Neil's Sandman doodle, click here.
This year, there are so many good ones, by the likes of Robert "Walking Dead" Kirkman, Shirley Jones, John Landis, Billy Bones/Christopher Lincoln,
Michael Sheen (click for this wonderful detailed sketch)
and my hero Chris Carter (his sketch i WILL be bidding upon, so game on!) (notice how i don't link to it, imma secret squirrel, you have to find it yourself)
Here is a mini view at what I did this year:
series called "Lucky"
i took a page out of my sketch book and tore it into three panels:
each panel got stamped.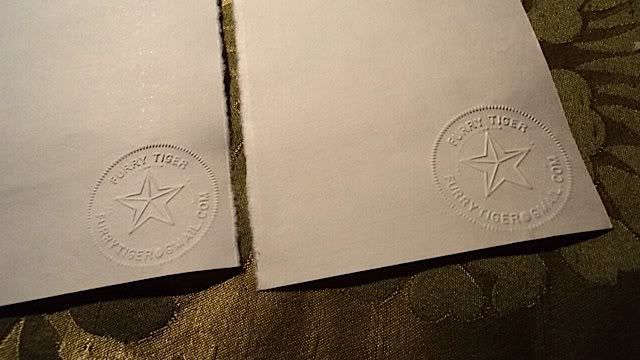 then i flat-black spray-painted them, blocked out the areas i needed for watercolor with tape and stencil.
Selina Kyle supervised. (but not near the spray-painting, of course)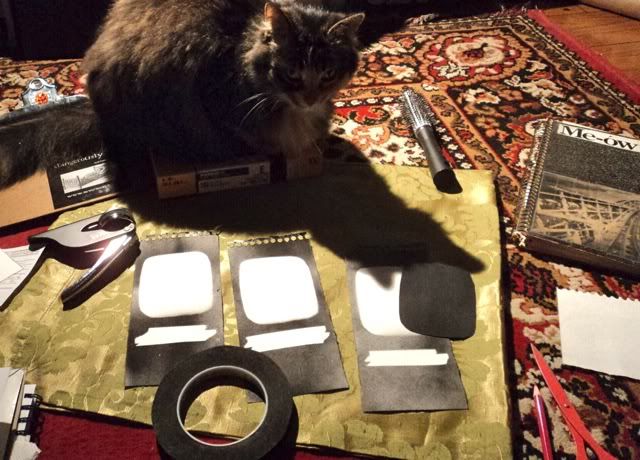 then i tried to sketch a salt-shaker, a ladder (ouch) and a horseshoe.
it's true, i am so lucky, i can walk under ladders....
the three will be auctioned as a set.
also donating one of my comic book magnets from a flood-damaged Sandman issue #17 (7/1990), where Calliope thanks Oneiros/Morpheus for his assistance.
(It's good rule to be grateful when dealing w/dream kings.)
I leave on the Rob Zombie tour in a couple of weeks, a very short run. If anyone is curious about my life on tour, it's all up over at the
FurryTiger blog.