I am home from Duran Duran and gearing up for Balticon 42-----
where I will be selling the Neverwear designs and my glass candy bar magnets,
made of old comic book panels---
will be in Hunt Valley, Maryland for May 23rd-May 26th, 2008
come see me....not sure what my booth number is, but you can find me-
look for the banner: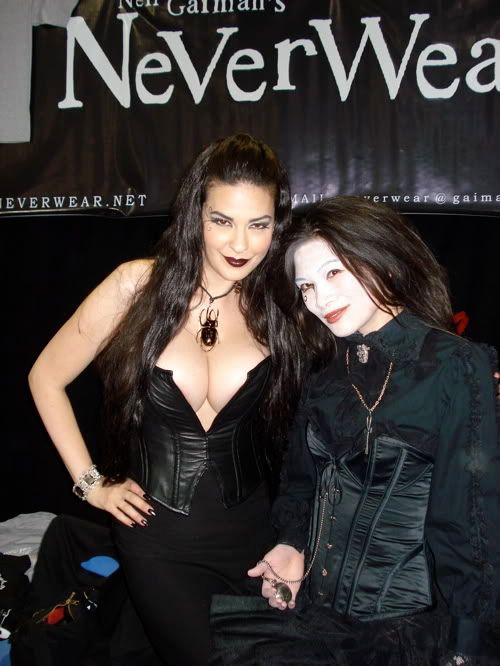 http://www.balticon.org/
the mousepads and stickers are up for sale on the website as well: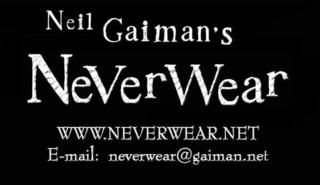 and Neil will be in LA the weekend after Balticon at the Book Expo, I will fly directly in to meet him. He is doing the breakfast panel Friday, May 30th:
8:00 – 9:30AM Children's Book & Author Breakfast (Concourse Hall)
Presented in cooperation with the Children's Booksellers and Publishers Committee [A cooperative committee of the American Booksellers Association (ABA), Association of Booksellers for Children (ABC), and the Children's Book Council (CBC)] this opening-day breakfast will feature Sherman Alexie, author of The Absolutely True Diary of a Part-Time Indian (Little, Brown Books for Young Readers); Judy Blume, author of Going, Going, Gone! with the Pain and the Great One (Delacorte Press Books for Young Readers); and Neil Gaiman, author of The Graveyard Book (HarperCollins).
http://www.bookexpoamerica.com/
hope everyone is doing well this summer!
i will do a Duran Duran post soon at my other blog: http://furrytiger.blogspot.com/
(...with photos from the tour) and also with some Neverwear wearers will be posted here SOON (sorry so busy lately), thanks SO much for sending me your photos for the blog---