Apparently there was a bet...upon the Twitter...involving cake frosting and John Scalzi and followers and Derby girls... here are some behind the scenes of the actual frosting of young Scalzi when we were all at Neil's a couple of weeks ago...
Kyle capturing the perfect moment: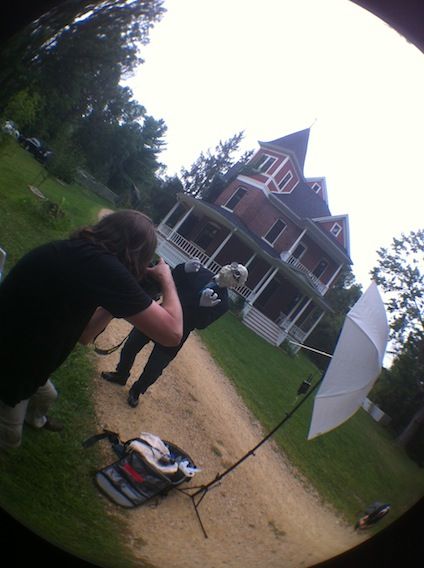 See Kyle talk about the shooting of:
THIS IS A CHARITY DRIVE FOR KYLE'S FAVORITE KITTY-SAVING CHARITY: CITYKITTIES
ALSO TO BE SPLIT EQUALLY WITH JOHN SCALZI'S PERSONAL CAUSE: FUND FOR UNINSURED WRITERS
I am just helping them out by shipping it to the adoring masses-- we have only 300 of these 11" x 17" beauties-- and since @Scalzi reached his 30,000th follower--hmmmm ONLY Ten measly American dollars each!! which goes all to helping kitties and authors...two of my favorite things.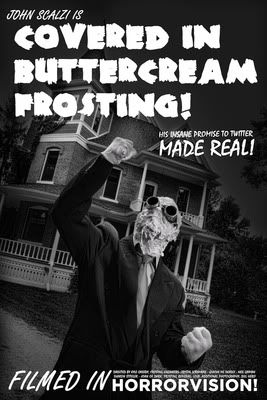 They have just been ordered, they should be here in 10 days or so, but I am making a link now, so that Kyle can announce. GET YOUR POSTER HERE. PS. we have sold out of the block font MAKE GOOD ART hats already, but I do have some of the cursive font left, in a buttery fleece hat. (frosting sold seperately)HAT LINK HERE.
modelled by Miss Elyse Marshall here: