September, you mad, mad month,
I have been running to stand still.
Did the Kills tour,
it was a mini-run, up and down the west coast.
...much like what Neil and AFP are about to do come Halloween time, check out their
Kickstarter project HERE.

Straight from that tour, i flew east to do the big metal show at Yankee Stadium...I posted photos over at FurryTiger road blog...


the day after I flew back from New York, Neil arrived for a whirlwind LA trip.
He had wall-to-wall meetings, all very exciting things in the future of our author.

Pop Tart Gallery had a showing of Allan Amato's beautiful Illuminate series, shining a light on the true nature of Parkinson's.


Neil, Kevin Smith, Fairuza Balk, Terry Gilliam, Grant Morrison and more, all giving their time to this worthy cause.
Find out more here.


Neil takes a moment to sign Allan's gorgeous giclee print of the American Gods book jacket author shot.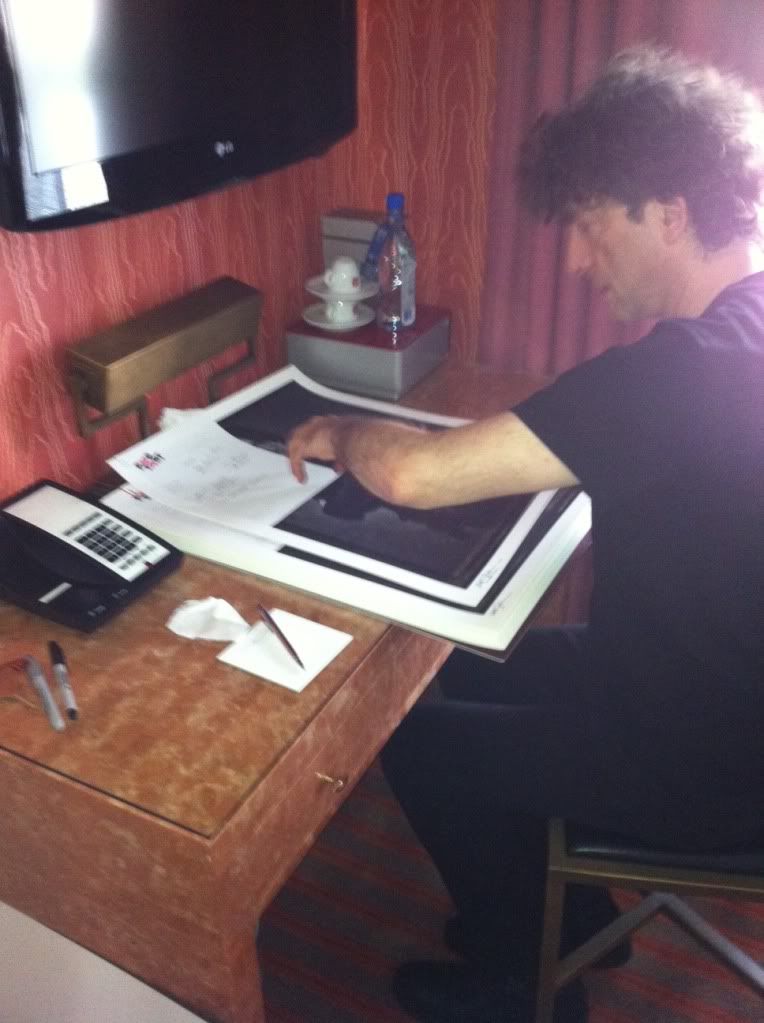 I have only 25 of these available, and that is it, signed by both Neil and Allan. Fine art available for a very reasonable price....


Neil took me to a sushi bar that had the best sign outside...


we had a breakfast with Trevor, Trevor who has long been in the Sandman universe, and who has recently hit some troubled times. I know he will weather the course, but he is going to be selling some of his most amazing treasure trove of Neil historical memorabilia...stay tuned for more info on that...his homework is to photograph and archive what he has.


we parked under the big Kermit, see Ghosty looking so very sweet and little.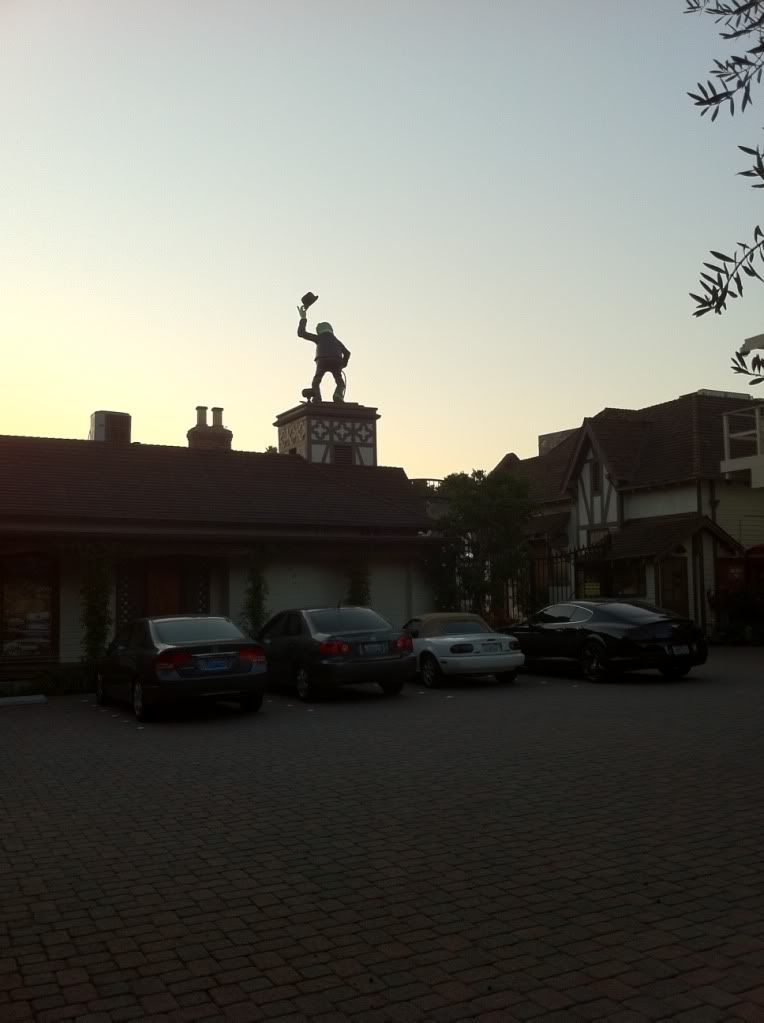 I just got a new shipment of print tubes, which miss Selina Kyle oversees...



meanwhile...I feel Halloween in the air...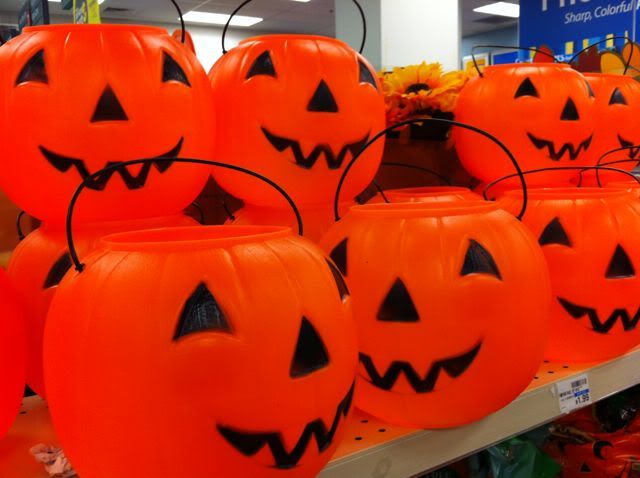 this new sticker will come with any Neverwear purchase until Halloween...


now we are off to a press screening of the new Hugh Jackman fighting robot film REAL STEEL...thank you, mister Murphy!