It's crisp fall out, i am living off homemade soup, life is busy, beautiful and good.
was laid out with some sort of sickness, but am on the mend, truly i get sick VERY rarely,
usually my Wolverine healing powers are excellent.

made some new comic book magnets while hibernating (will post them soon):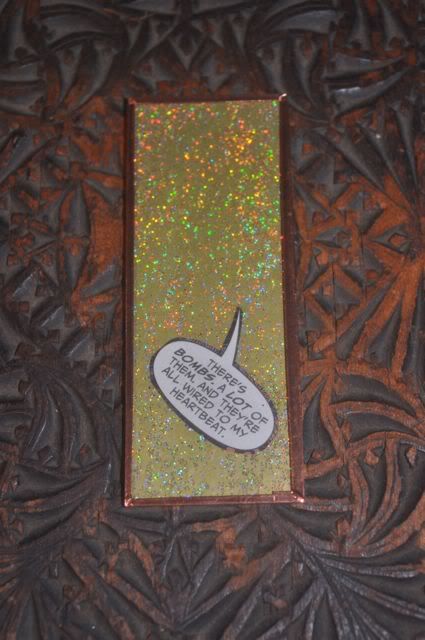 and opened a boatload of Neil fanmail.
It was his birthday week, so the Boss got some presents as well---
lovely package from our friend in Kauai, the macaw-toting Hindu monk, mister S.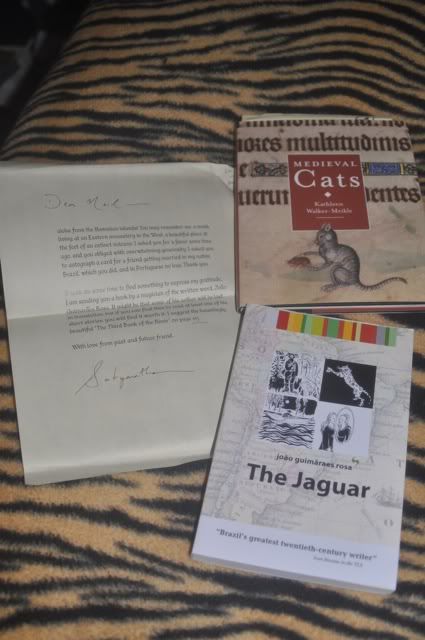 this gorgeous book from Kevin in Florida, and he was sweet enough to send me a copy. I think it is so beautiful, from the title "The Bargain I Made for her Heart" on down--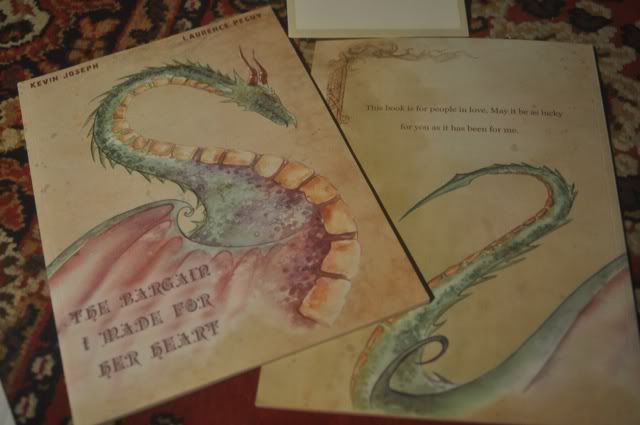 a copy of mister Hodgman's book with Neil's observation on the back--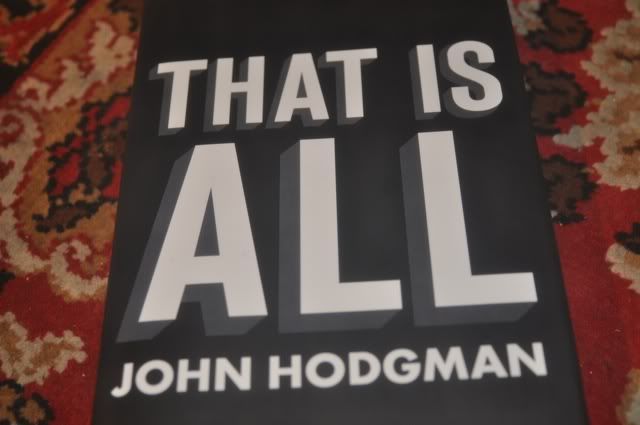 a little lucky rabbit engraving, from Robert in Kentucky...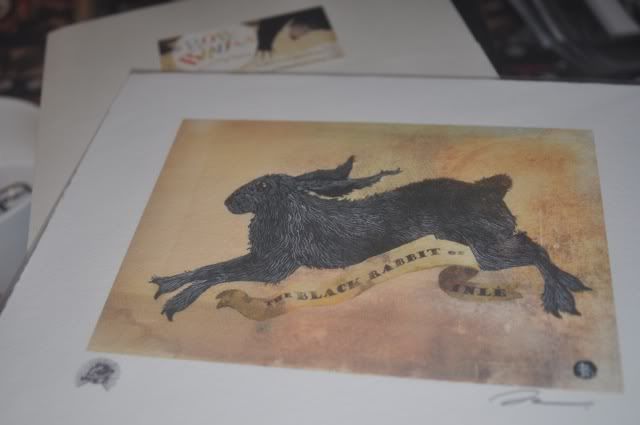 a duo set of books from Michael Bull:

another reminder to people sending in things for the Boss, please please include an email address, so that I can let you know package arrived safely. While we try (we do) to answer everyone, things get shuffled about and with no email, I can't always answer right away. I do thank you! There are many more photos to post, but I want to get this up in good time.
Reminder:
two days left to get this at the $10-dollars-off price (they will go to normal price at midnight west coast time on Monday,November 21):
{BUY IT HERE!}

meanwhile last week, I went to another Simpsons table read, brought the bass player from Zombie's band, mister Piggy D. Miss Bonnie P had come out to our show this summer in Portland and she took an amazing portrait of him outside before the show, she surprised him with a big print of it--
Patton Oswalt was the stellar celebrity guest in the table read, and Hank Azaria, to his left, was just stunning. (also apparently made of steel, those muscles-- Bonnie took a photo of us, will post when i get, she uses real film, bless her heart)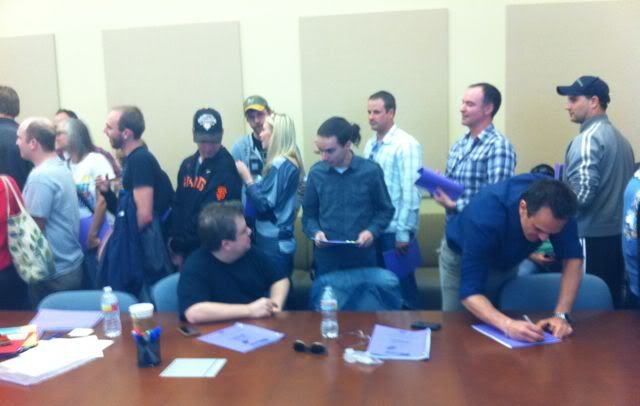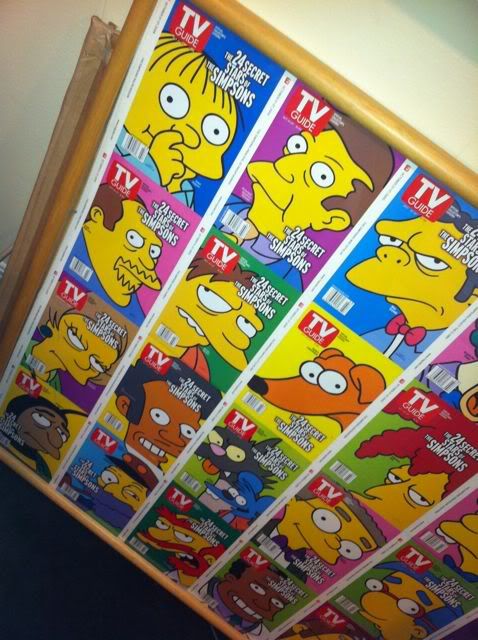 tonight is Neil's appearance on the show, please tune in! here is his blog post, i was with him at his read, and I cannot wait to hear which bad American accent bit they chose...he must have done 40 different bits, each driving Matt Selman into a frenzy of direction, once he saw what our Neil was capable of...: