it has been a very busy October so far.
living in Los Angeles, I try to take advantage of the proximity to art this city affords. I never take it for granted that i am so near two of the finest in comic book stores, both on Sunset Blvd: SECRET HEADQUARTERS and MELTDOWN COMICS.
I live almost exactly in between these two juggernauts of independent thinking.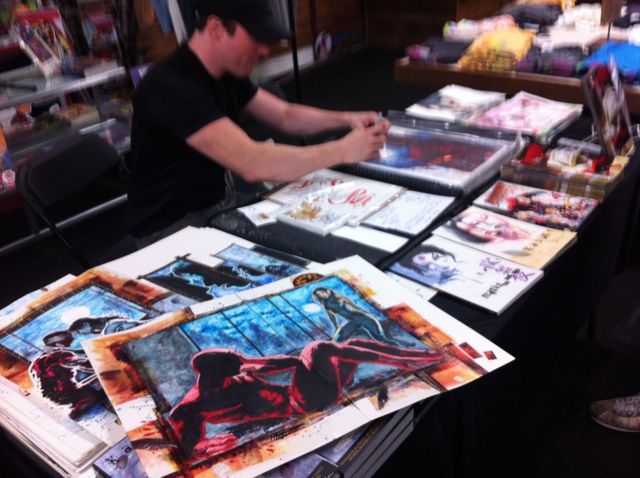 David Mack was signing his new Daredevil title, and he had his drop-dead gorgeous Dexter watercolors on display. (i bought the blood slide lab one and i am *in love with* this piece of paper)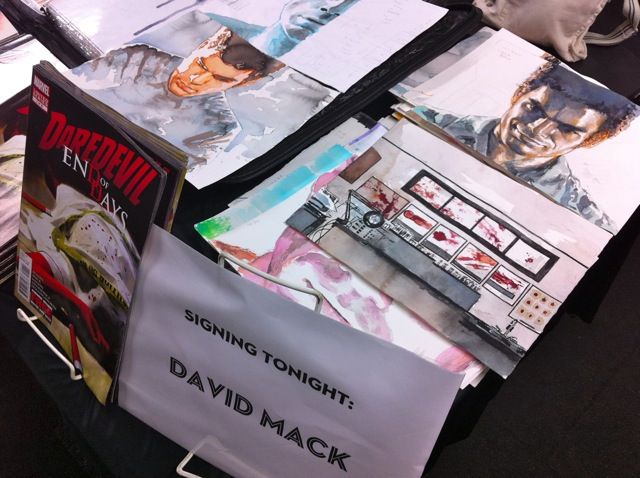 *stay tuned for a new mash-up of Mack & Gaiman...hmmmm.
this is the lucky sidewalk in front of MELTDOWN. (follow them on twitter: @MeltdownComics)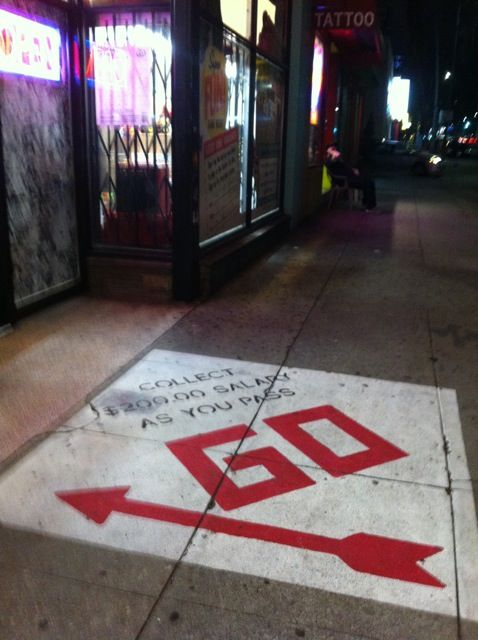 Secret headquarters hosted Thomas Jane, an actor/writer who is always pushing the lines of his craft. He was signing his new book, based on his film of the same name: DARK COUNTRY. I didn't even see TJ at first, he was curled up, barefoot in a chair. We talked for awhile, after he signed my book. Turns out his little girl is starting to read some Neil Gaiman...love!
some of the other amazing finds from the night, can't wait to read the Oliver Reed story. Also, how about those SHQ bags? (follow them on twitter: @TheSHQ)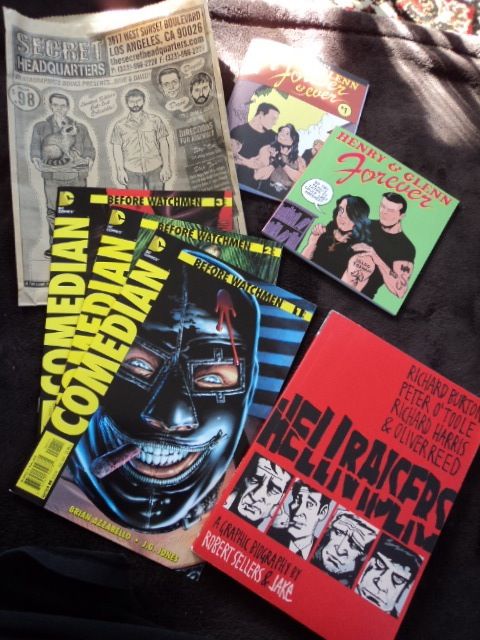 Neil's mailbox was full up when i came back from the east coast. The first thing I opened, this stunner all the way from Erin in Canada. Has our Cabal ever been more regally depicted? Hard to say.
I LOVE all these Canadian stamps.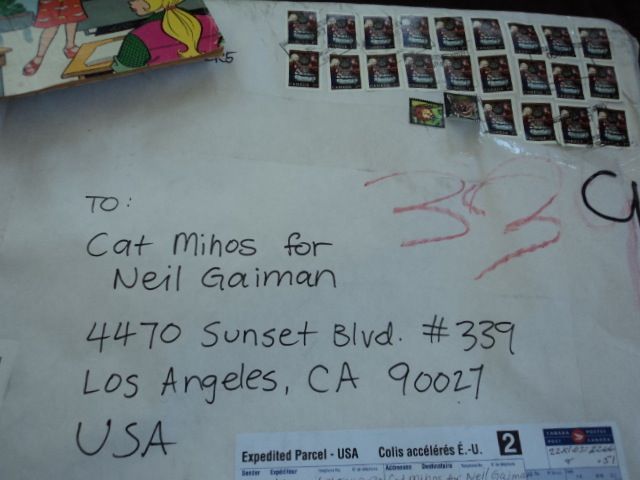 lookit this, the best cover ever!
can we really ever discard our dreams?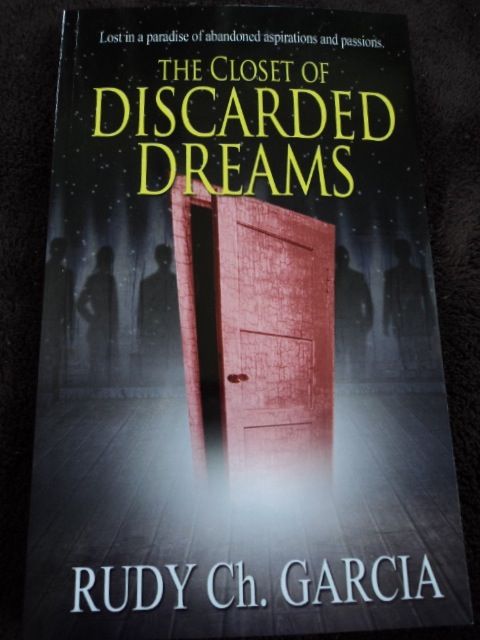 haha, thank goodness Neil has smart & funny readers: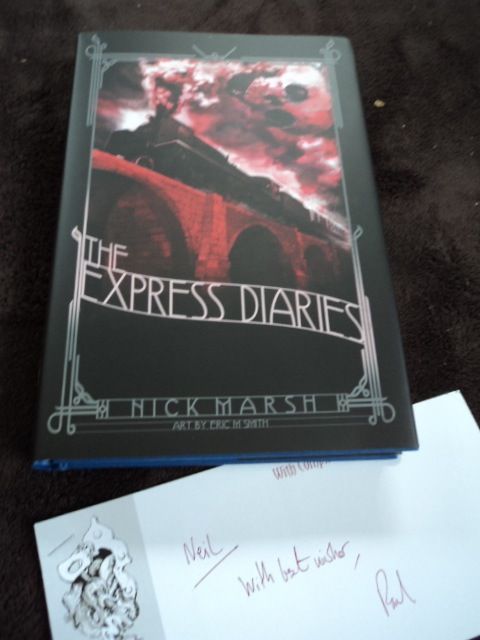 SNAKE ROPES.
Fan fiction of fan fiction, with a little snarky wink.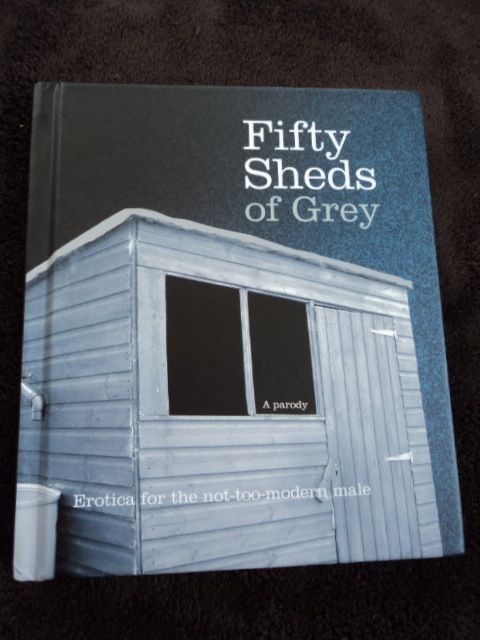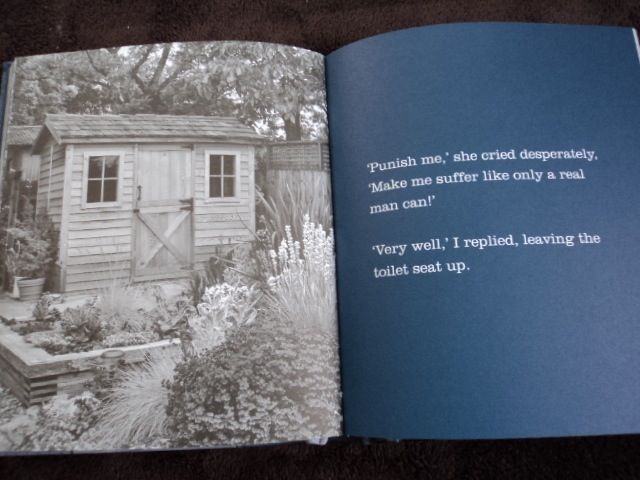 ohhh something for me arrived, from the tireless elves at the AFP factory: my Kickstarter reward vinyl, seeing the art record-size makes such a difference.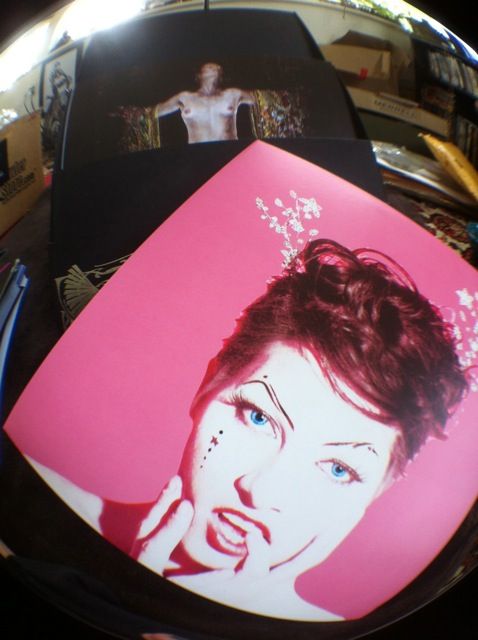 also the Carina Round clear vinyl disc arrived, same day, two singing ladies on my turntable. (I will be in Australia & South America next year with Carina on @Puscifer tour.)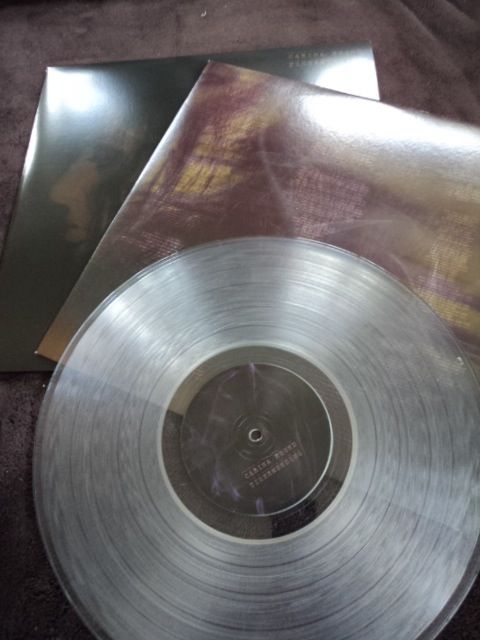 Lee Moyer, Patrick Rothfuss & the magical Venetia have teamed up to do a 2013 edition of the literary pin-up calendar, ALL proceeds go to charity. Lee sent us a sneak of his AFP/Neil page:
I was so lucky that Neil put me in touch with the legendary Ray Bradbury & his daughter earlier this year to see if he wouldn't mind being in the calendar. He agreed immediately, and we are sorrowful that he didn't live to see his page. It's a beaut, Lee painted a tribute to Fahrenheit 451. PRE-ORDER YOUR PIN-UP CALENDARS HERE!
***and for the inquiring minds, with good questions like: where WILL my hard-earned moola go, exactly? CLICK HERE TO FIND OUT MORE ABOUT THE WORLDBUILDERS CAUSE.
the Make Good Art hats are still circling the globe, here is the beautiful missus Krissy Scalzi wearing hers... GET YOURS HERE.
ps. yesterday was my birthday. here's my new birthday bangs: (and Batman behind me)