the last night of Neil's book tour was autumn-y, a crisp fall day in the twin cities.
I had been at Lorraine's, she was kindly nursing my evil illness. We made some salsa and guacamole
from items grown in the Garden, and shopped for cheese...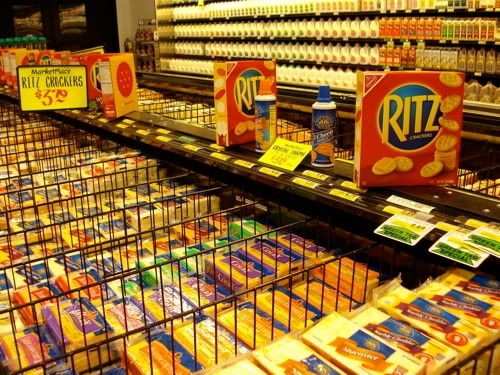 we drove into St. Paul to meet up with the tour, the night was being sponsored by
the fine people of the Red Balloon bookstore.
a very interesting gentleman Steve brought a femur for Neil to sign, (note the Bernie Wrightson signature, ooooooh)
i wish I had gotten a little more information on this entire-skeleton signing, anyone have details?
after Neil signed (with Dog's full attention on bone), he got a phone call which caused us all to jump and shout, The Graveyard Book hit #1 on the New York Times Children's list. !!! insert exclamation point here !!! i am so proud of you, boss...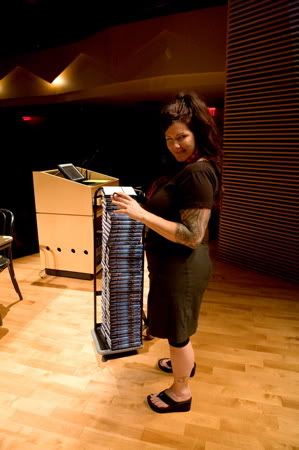 (photo of me by Mimi Ko)
Lorraine wrangled Dog and he rested in the back while Neil did his reading.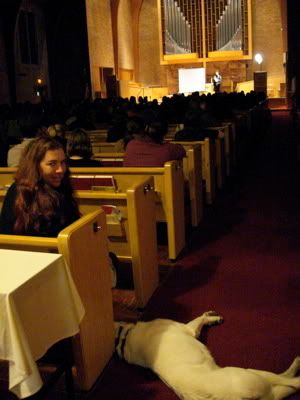 my aunt Athena and her Jim joined in the evening:
and finally here are the weary three at the very end of the run, Elyse & Brady bookend Neil.:
i fly home tomorrow.
next blog: Lady-cation....