It's January 1st, 2010 and I am doing a ten day fast to start the new year right, so please excuse the crazy photo sizing. Plus Selina Kyle is trying (unsucessfully) to sleep on my scanner, so it's now or never...


here is a brief (if incomplete) overview of a powerful decade:
1999-2009

1999: i was living in Baltimore, finishing my college degree, working three jobs and running my little jewelry/vintage shop in Fells Point 9th Life. Was dating a record store owner, his store was right up the street from my shop.




It was also the year that I did my first tour job, working for 2 weeks on the Woodstock crew, feeding the masses with Nancye, perhaps the hardest job I have ever done to date. This was before I had a cyber outlet, but i should post about this one day. All i can say about it, Kid Rock saved my life.


Nancye was touring with John Mellancamp as his personal chef, and I knew I wanted to be on a tour bus too. First, I had to finish college.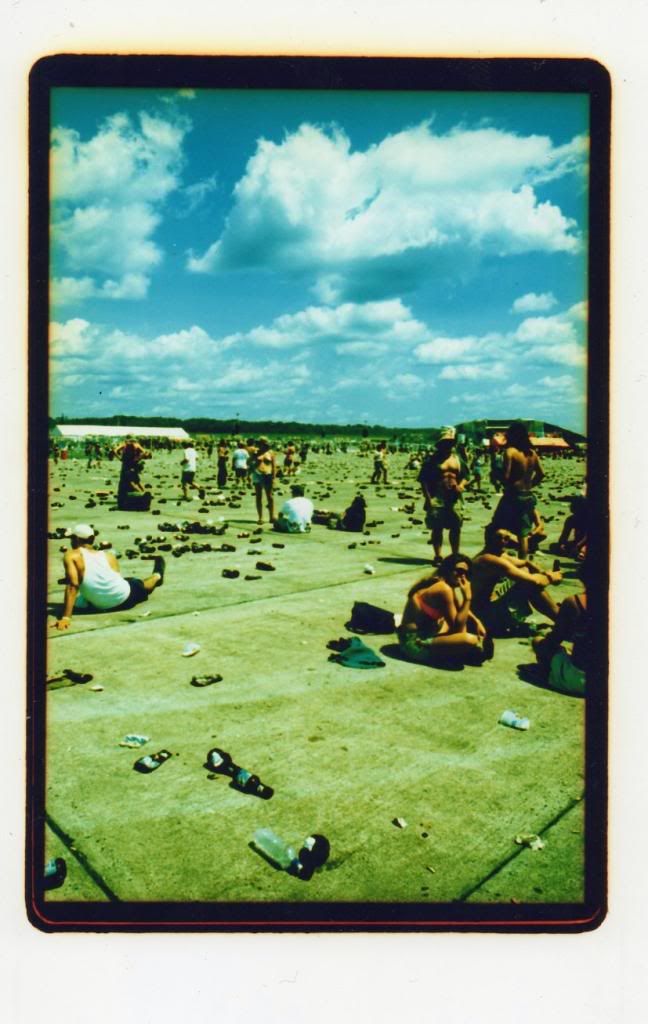 2000:
The record shop owner and I were taking a break in our relationship & I went to Europe with Letty. We visited Iceland, Paris, Berlin & Prague.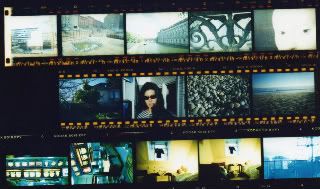 I came home to my diploma and to the end of my relationship. I was heartbroken, and to his credit, the good man didn't cave in to my tears,
he said, you know there is more out there for you....
and he was right.
I sold my little business to my shop manager Ida, and moved to California in 2001.

2001:
Justin & Kristina kindly let me move into their smashing duplex in Los Feliz, a mile east of Hollywood.
Nancye was living in Emoryville, near where they were building the giant Pixar compound.
She was catering a small film, and I went up north to help her. It was while we were doing this job that I got the call from Michael to tour, on the recommendation of my friend, Liz.
We flew off to start work on the Godsmack/Deftones summer tour.




I was in Maine with the tour, loading into a government building on September 11, 2001. We only had a radio and I went tearing out to the big screen tv on the tour bus, because I heard them say "Washington, DC" on that radio. My parents picked up after about my 20th try to break through the tangled phone lines. They were fine but they heard the crash of the plane into the Pentagon.

Our tour got cancelled, the world as we knew it was changing.


I go out with Tool for a week over Halloween, and meet up with several roadies who will become my brothers for life.

2002: My first really big tour, Britney Spears "Dream within a Dream".
in Mexico City and severe thunderstorms, I got to see firsthand how the press can twist the facts.




This year I also do the Tori Amos "Scarlet's Walk" tour. I fly over the Northern Lights to arrive at the first show date. It is something I will never ever forget.


2003: Tori's Lottapianos tour with Ben Folds.


We celebrated her birthday on stage:




It is on this tour that I meet Mister Neil Gaiman (as a fangirl, it is true, but he didn't seem to mind that)...I remember rounding the corner backstage in Chicago, and there he was. I had forgotten the connection between the two artists, and i was thrilled, really honored to begin this charmed relationship—Maddy was so very little here:




Sadly, my companion/cat for 18 years, Torval, who came to me as a kitten in California, died while I was out on the Tori tour. He is mourned by many, forgotten by none. I will always be grateful to Mark for being there for him. That cat was the smartest, he also understood English and I swear, he could speak Chinese. Someday I will write his story.




2004: A Perfect Circle tour, this tour also brought me so many lifelong friendships.
this is also when I meet the one & only Fabulous Lorraine.





She brought Maddy out to see me, and just look at how little that girl still was.





2005: Did merchandising for Tori, making her tour necklaces and selling to the sold out crowds.

same year, another tour: the mighty Motley Crue. This was another dream come true, there really are no other real American rockstars left (ok, yes Axl & Slash, or Joe & Steven) Listening to Mick Mars' guitars, watching Tommy Lee set off fireworks, and marvelling at Nikki Sixx nightly....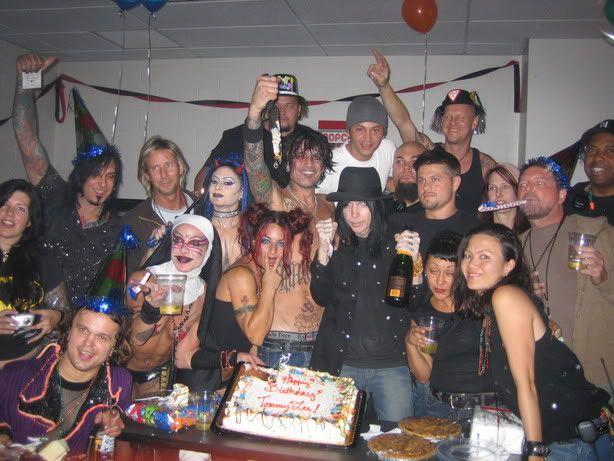 Mark wrangled the bikes on stage and off:





2005 is also the year that I finally get to Graceland...oh Elvis, i loved your style.




so many lost their lives and loved ones in Katrina this year...

2006: Zombie/Godsmack tour. Back with the boys from Boston! and Rob Zombie, who I watch every night from sidestage. An incredible performer.

I meet Drew while out on this tour.....




and the inimitable Big Red & Melle Melissa, Krissy I had toured with in 2001, and Lauren,...





On the second leg of the tour, I make the step into production, working as production coordinator for Gaz.

2007: Tool, my magic lucky charm of a band. They take me on as production coordinator
and every night, each show is better than the last. Truly a pleasure to work with these guys..
On this tour, I finally get to Norway.




and Croatia.





and Istanbul.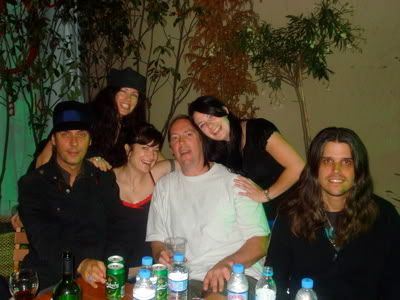 this is also the first year i go to Comicon San Diego, assisting Neil who is the guest of honor. It is huge, huge, huge. We debut Neverwear. Stardust premieres. Beowulf premiere looms on the horizon...




in which Neil makes one of my dreams come true, he introduces me to Warren Beatty @ the LA Beowulf screening...




thank you, Boss!





I go back out with Tool for the rest of 2007 into the frozen north of our neighbor Canada.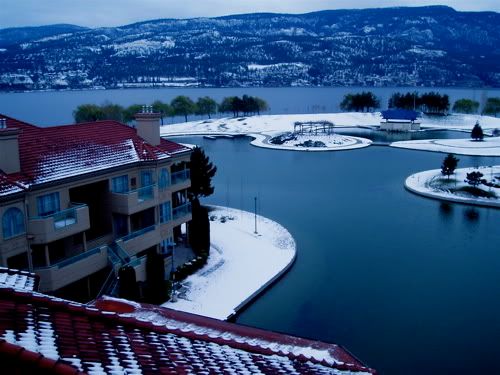 2008: oh the beautiful boys of Duran Duran, i can't say enough good about this tour, except that it was too short for me.
hungry like the wolf!
and yes, I was always a Simon girl:




the drive across country with Red...





the massive fleet of tour buses on Jonas:



Neil's book tour for The Graveyard Book: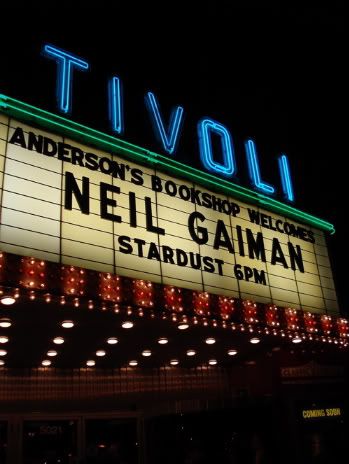 2009: Coraline premiere in Portland, Henry Selick is truly deserving of piles of awards:




Neil wins the Newbery Medal! Jonas again!
(I am running out of steam, and anyway, all this year was documented on this Neverwear blog---)


This decade of wonderment
saw both my best friends getting married to their dream men:




my little brother became a Dad twice over, my nephew got married, everyone graduated---people growing & changing and moving. This year's visit to my sister's in Denver was one of the best memories of the year, with my parents there too.

Neil fell in love with the amazing Miss Amanda Palmer & i see it in his eyes. Lorraine became the world's best Bengal wrangler,
she went from zero cats to five leopards.


It also brought much loss.
My Mom lost 2 of her sisters in this decade, my aunts Maggie & Cay.
(me Ma is bottom right)





My Dad lost many relatives on his side, our Julia being one of the most painful for me.




looking back over these ten years, I have so many things to be grateful for, all the people that surround me,
my faithful little furries Batman & Selina Kyle, this new decade will bring much more love and adventure.
It will be the year I fully commit to myself, and you should too.



I will leave you with Neil's new year benediction from the Boston Pops... as he so wisely says, "dream dangerously..."




happy 2010, year of the Metal Tiger & best wishes for the next decade...