while Neil is off on his travels, I thought i would put up this photo I took last month while we walked in his woods:
here are just a few of the items that made their way to Neil's mailbox:
The first issue of Bull Spec, sent in to Neil by Sam in NC (notice his great postcard):
This beautiful book came in from Jacquelyn of the Pacific Northwest...


the talented ladies of Indianapolis, the Naptown Roller Girls, sent this batch of knitted goodies:



Look at foxy rollerderby queen, Joan of Dark in her Scary Trousers tee...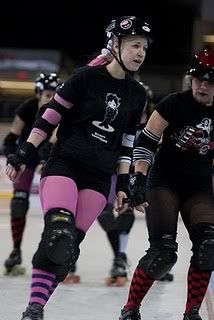 Jeremy from Ohio sent this terrific photo of baby Lila, surrounded by NRG!






Derek sent his self-directed DVD all the way from Ireland: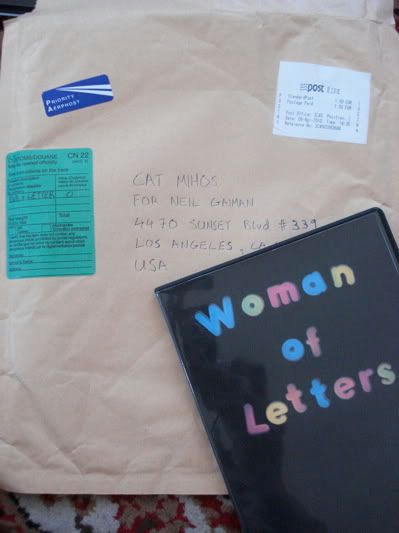 and the lovely Louisa of RAVEN BOOKS in Dublin sent me this damaged Coraline graphic novel (which looks like the Hulk got ahold of it...) so I can use it to make my comic book magnets: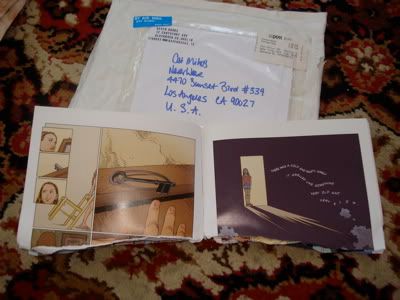 look at miss Selina Kyle sitting on the batch of comics from Trisha, more potential victims for my magnets...






am FINALLY posting some of my magnets & mirrors...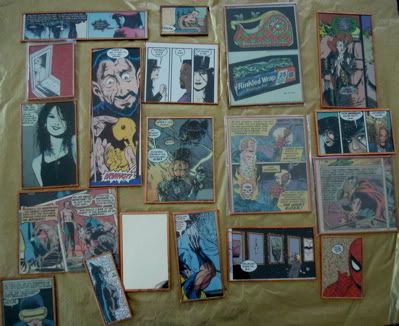 if you are new to Neverwear the magnets are my last-ditch effort to save my collection of drowned comic books that were damaged in an east coast flood. (yes, never again will i use cardboard storage boxes...)

I cut recycled glass to fit and then frame the original panels in copper.
go HERE to see them.

so, the May Neverwear sale will be a two-parter.
for any purchase over $10.00, I will throw in a free "dream dangerously" sticker...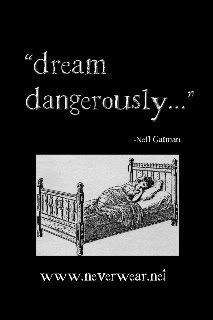 and I am putting the Graveyard Book regular tees on sale, from $25.00 to $15.00--
they feature a conceptual art sketch by Neil for the cover of his Newbery Medal winning book.
order it HERE.
see it on Drew...


and on Crow..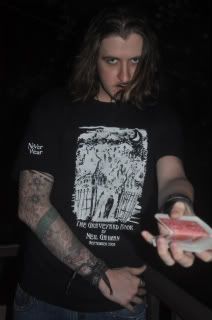 one month to save ten American dollars...you can almost get into the movies on that savings...(IRONMAN 2 COMES OUT THIS WEEK!)


i will leave you with a link to our very good news..
and also the first photo released from the new Thor film being directed by Kenneth Branagh:
(meow!!)