Last year, we held a
Draw Cabal contest.

I went out on tour with Miss Gaga and things got a bit delayed, here is the first of the delightful images,
placed like a sheriff's star on a deep inky black 100% cotton tee. Drawn by our Viking hero,Jouni Koponen,Cabal is ready for action.
(available in girly tees & unisex regular style tees)



modelling these fine shirts, our Wendy she-of-the-broken-arm & Drew. (look at those palm trees!)



A chunk of the profits raised from this sticker will go to VALLEY OF THE KINGS, who rescue and care for abused animals. They have saved many wolf brothers, sort of cousins to Cabal. We are trying to raise money to sponsor Socrates and Obie, tigers who have been saved from a lifetime of misery and neglect. Valley of the Kings is home to approximately 50 animals: lions, tigers, llamas, lynxes, cougars, dogs, exotic birds, burros, bengals, pigs, horses, even a camel! They are not a state funded institution, they depend on the kindness of us humans. See more info on this amazing refuge HERE.
say hi to Obie!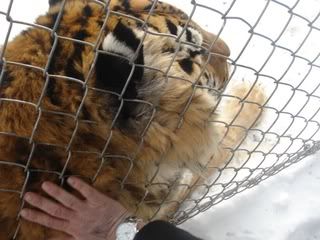 when you order one of these tees, we automatically throw in a full color 4" x 6" vinyl Cabal sticker.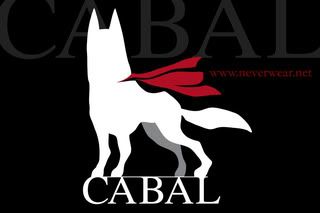 Here is another rescued little buddy, The Fabulous Lorraine famously saved her from a field in the midwest and sent her out to us, now she's a furry California girl...Selina Kyle poses with Drew...


Here is miss Daisy with her arty black and white self portrait, holding up her Cabal sticker & her lime sticker...


and finally, how about those Oscars? One year ago, Neil was attending them with the CORALINE nomination.