I am knee-deep in Zombie tour prep but i have gotten all the packages ready for sending out the beautifully silk-screened David Mack prints. I received the blue variant version, which I have sent on to Neil and David and Burton and
the @CBLDF
where they will be used to raise more freedom of speech defense funds. The print took off at the pre-sale $25.00 price and for this, we (& the CBLDF) thank you VERY much. I have already sent the check off to Charles.
sounds like there is a "however" coming...
I was in the bathtub, unfurling my mermail tail just like Darryl Hannah does in "Splash", much after midnight and I got that terrible email all people do not like to read or write, the "i'm going to miss your deadline" email from my wonderful printer Brian Rise in Austin, Texas:
Sorry to bear bad tidings but this almost got by me as I started the run. Luckily I caught it in time before ruining any of the prints. Somehow this mark opened up on the screen and I'm not quite sure how- it could be any one of a number of things and all are unpredictable parts of the process. As you can see, a very small blotch opened up right on the end of David's first name and try as I may, I was not able to correct the error. I was forced to call an end to the run temporarily. It is very frustrating to be foiled by something so tiny, especially when the everything else is so slammin'! I just about screamed- in fact, I did- quite a few times...
when i saw the photos he attached, it's clear what he is referring to, and out of respect to our David Mack who deserves an unsullied name print, Brian is re-doing them presently. We are hopeful to see them NEXT week. it's a VERY tiny detail, but I appreciate Brian's wish to have them pristine.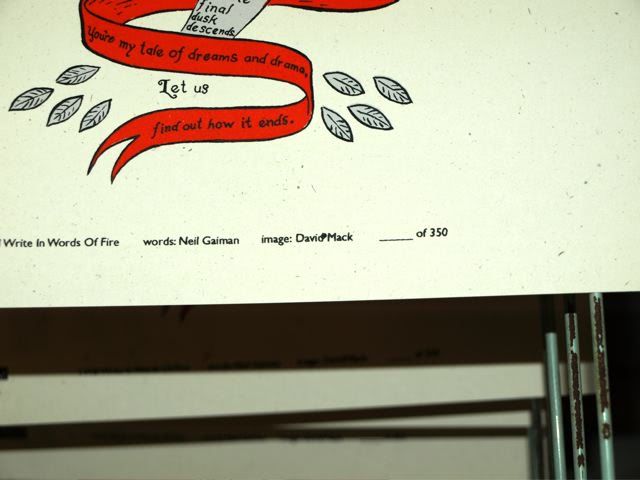 the printing is very exact and labor-intensive. Thank you for sending these photos, Brian.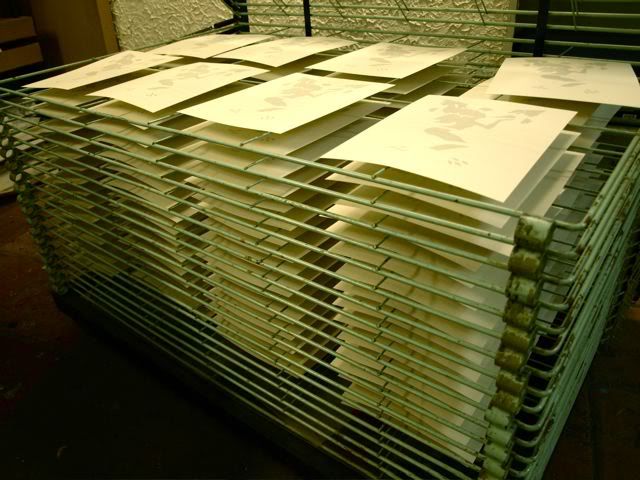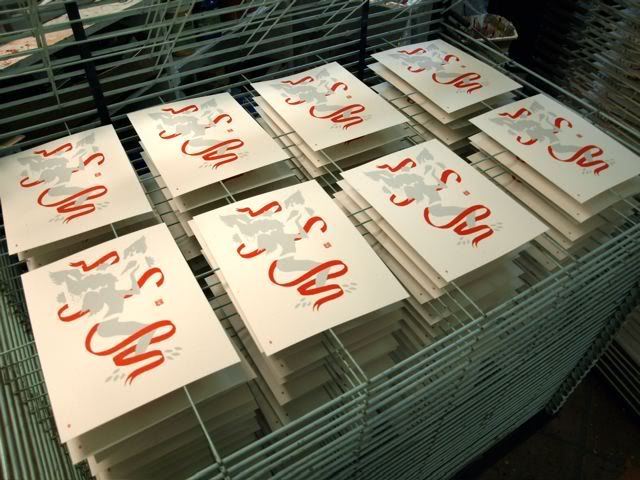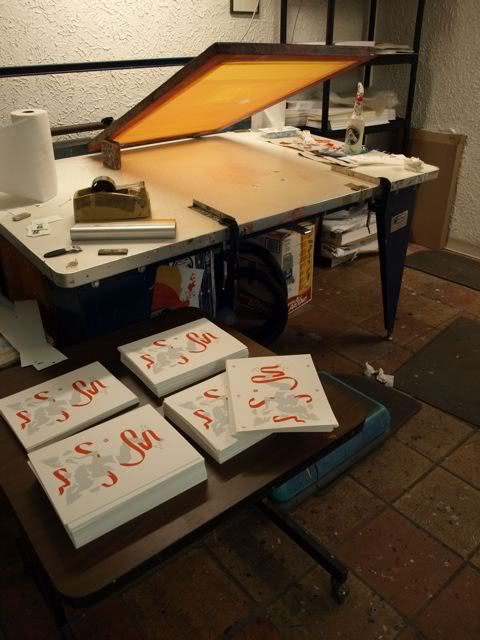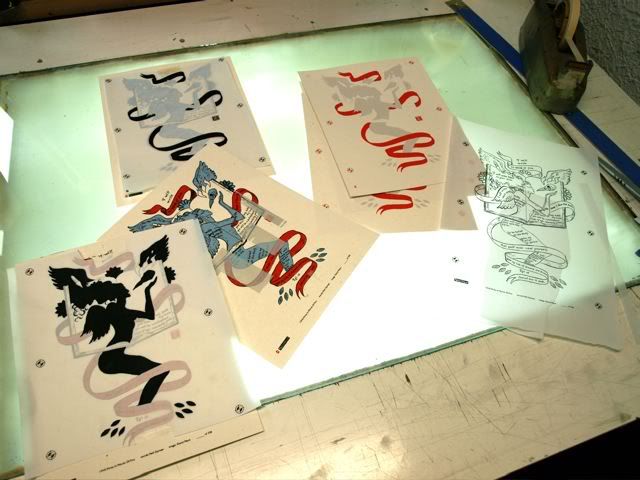 I thank you all for your kind patience and they will be out as soon as humanly possible. ok as soon as super-humanly possible. They will all have the original artwork color sticker and a five-dollar Neil bill.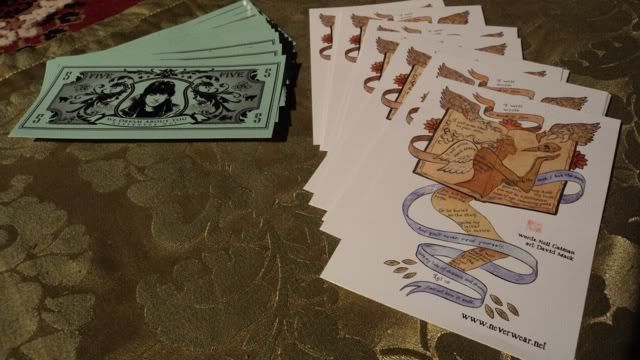 any questions, please email me: Neverwear@gaiman.net My better half will be shipping them out to you, as I have to go out on tour. I will post photos from the tour, over on my furrytiger road blog. We are sharing stages with Megadeth, while i can't get behind some of Mr. Mustaine's political beliefs, I am on fire about the music. A tout le monde!!!