it was a fast four day run. I took a book on the plane with me, to pass on to the tour manager, and re-read it in the air. It is one my favorite of Neil's clever tales, the Marvel title,
1602
. A well-considered look at the imagined earlier days of several superheroes, drawn in the perfect lines of Andy Kubert.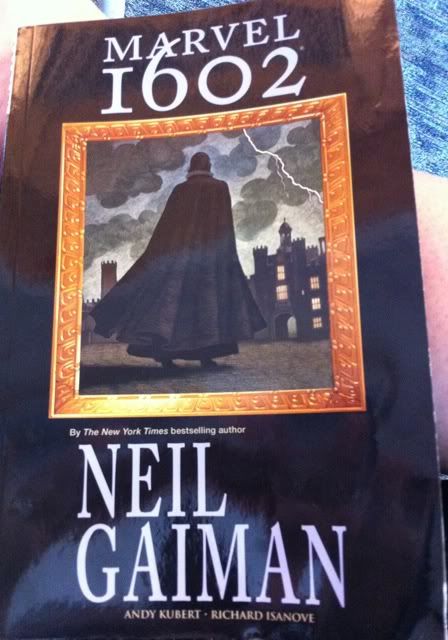 (see the blue of the airport carpet?)
I almost forgot how much I loved this set of comics. We meet early versions of Dr. Strange, Peter "Parquagh", Matthew Murdoch, Angel, Iceman and so many more.
look at this beautiful Daredevil exchange: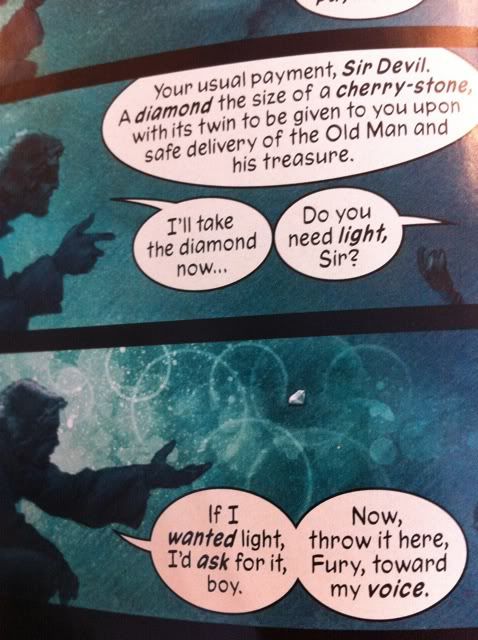 There is an appendix with Neil's panel notes, just loved this directional note to Todd Klein, "Slightly wiggly lettering here, for him in a trance state."
and here is the panel (bottom right):
Just recommending it to you if you missed it the first time out, my flight was over in no time while my head was back in time.
Arrived in Iowa to prepare for the first day of the festival. 15,000 people showed up!
(not sure who gets credit for this photo?)
There were Spidey cupcakes in catering:
Here's Amie, who I worked with on Megadeth. Saw so many roadies, old and new friends. We had the tea station all set up for the production manager, our fiery British import, Gaz. He was surprised i could make a "proper cuppa English tea", why yes, I Have had practice! One of the best things, he had a mini-Oscar on his desk, which he got for "Most Dramatic Door Slamming"--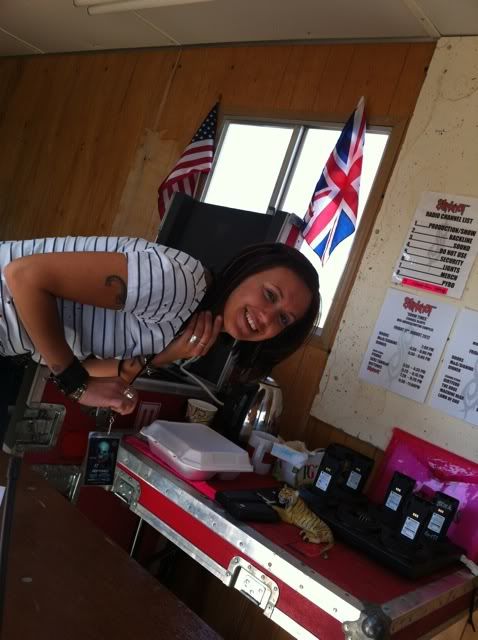 this was a classic sight, the giant chair...I should have had a person in it for perspective. It was like that Lily Tomlin character's chair, i forget her name, but you know who i mean?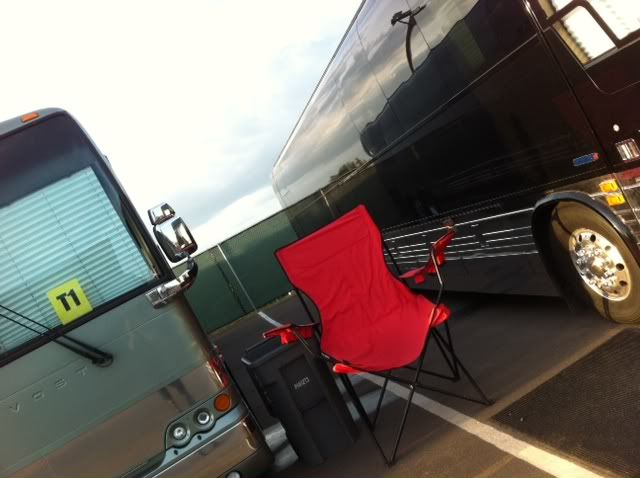 this little friend lived on one of the Slipknot band buses, i fell in love.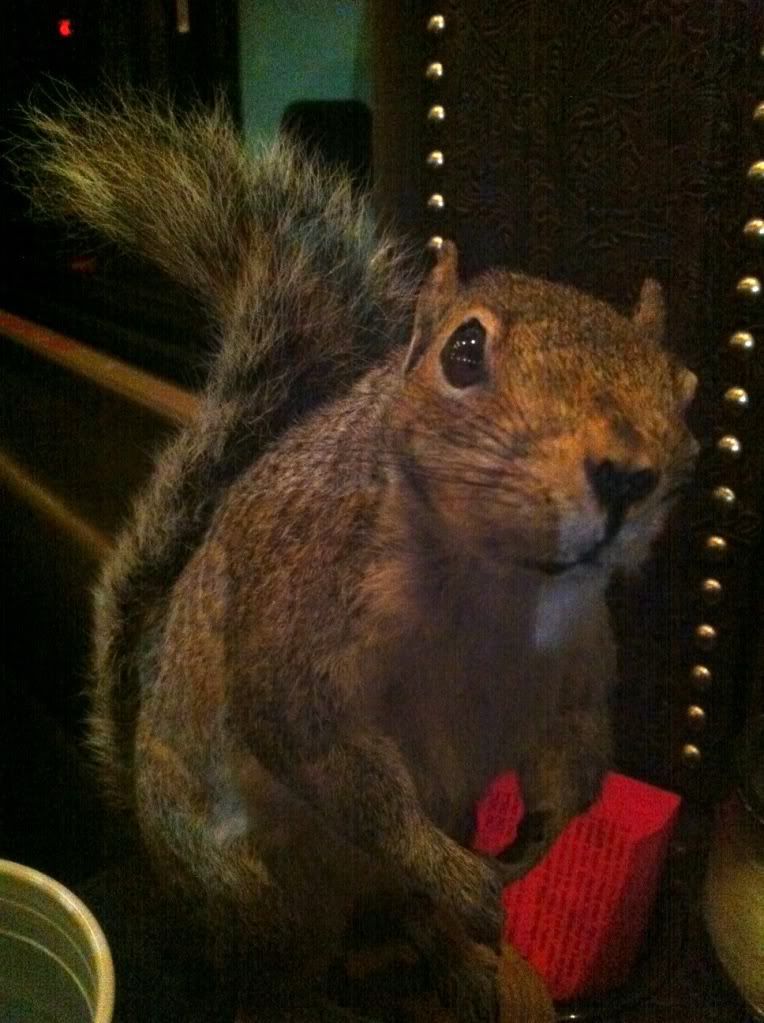 there was SO much pyro on the stage, I had to make warning signs for the guests. Basically, please don't get roasted like marshmallows...
On the Wisconsin date, I woke up on the bus in time to roll right by Charlie's on the water in Stillwater, I will back there this Friday to load in Quiche's show!! At our festival, there were dark clouds which turned to a lightning storm extraordinaire. Fortunately, we didn't have to pull the show, and everything ended in safety.
I leave for Neil's in a few days, so i have to get some more fan mail ready for him to answer, looking forward to bees and the garden and the good company.
Arrived home to hear the deeply sad news of Tony Scott. The Scott brothers have been part of my cinematic life since ALIEN, and until I heard today that it was inoperable brain cancer, I was truly confused by his suicide. May he and his family find their peace. Here is a still from The Hunger:
We lost another true star in Phyllis Diller, her voice will always be with me. Here was her character in Mad Monster Party, which changed the way i looked at the world.
ok, let's end this on a hopeful note. The Fang & Talon project is very close to their funding goal. Take a look at their Kickstarter and if you like it, give them a signal boost. I honestly hope they can bring low-budget (and i mean looooow) back, to be filmed in beautiful Minnesota. Good luck, friends!