It has been a busy new year so far-- we had a little sick day at the treehouse, me n' Drew.
Will have the photos of Neil's mail box contents up shortly, the time, it sure do be flying.
The big news? Neil's first new book of 2013 is out! Chu's Day, the story of the little panda with the brilliant sneeze. Look at Adam Rex's drawings, man. so good-- I even love the font they chose.
here's Boss in the promo video.
The post dropped off this, my order from the illustrious & talented letterer Todd Klein, drawn by Gene Ha- a gorgeous print:
I bought two! (one for my sweet Mother-in-Law, Peggy, who is nicknamed Pegasus--shhhh, don't tell her) this print may have curative power, as I am feeling 75% better, as i type this. GET THEM HERE BEFORE THEY ARE GONE.
I kept busy & awake on our sick day by making more magnets from damaged comics & even had time to post a few more.
glitter love!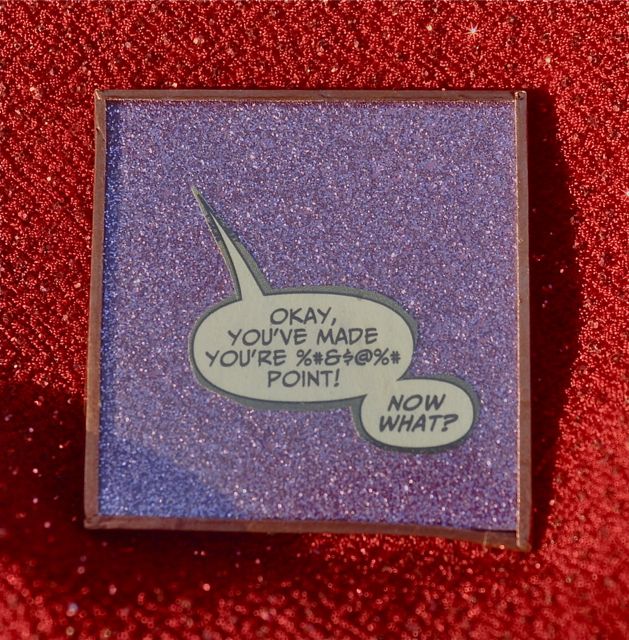 I so love the look of these vintage scary-books! VAULT OF HORROR vol. 1 #9, reprinted in October 1994. This is a double panel, but I forgot to put a coin in the photo for reference.
You can see them all HERE in the Kitty's Treasures section.
in other news, all the Neil #MakeGoodArt hats are sold. Goners! I feel bittersweet happy & sad about this. Thinking we may do a reprint, with a different font. The font (ok! i am self-admittedly, font crazy) was a great debate, cursive or block. So stay tuned for that little contest.
if you are a facebooker, i have finally made a Neverwear page. Am having contests to win things every week, so maybe drop us a like. I have my own reservations about FB, but I am giving it a try. All feedback welcome!
oh! go over to @Fablor's blog on the future of one of my favorite cats on the planet, King Lear the GIANT Bengal. She needs your help. Lorraine's blog is here.
happy new year, sugars.